Mystery, Mayhem Ensue in Old Oxford in New Series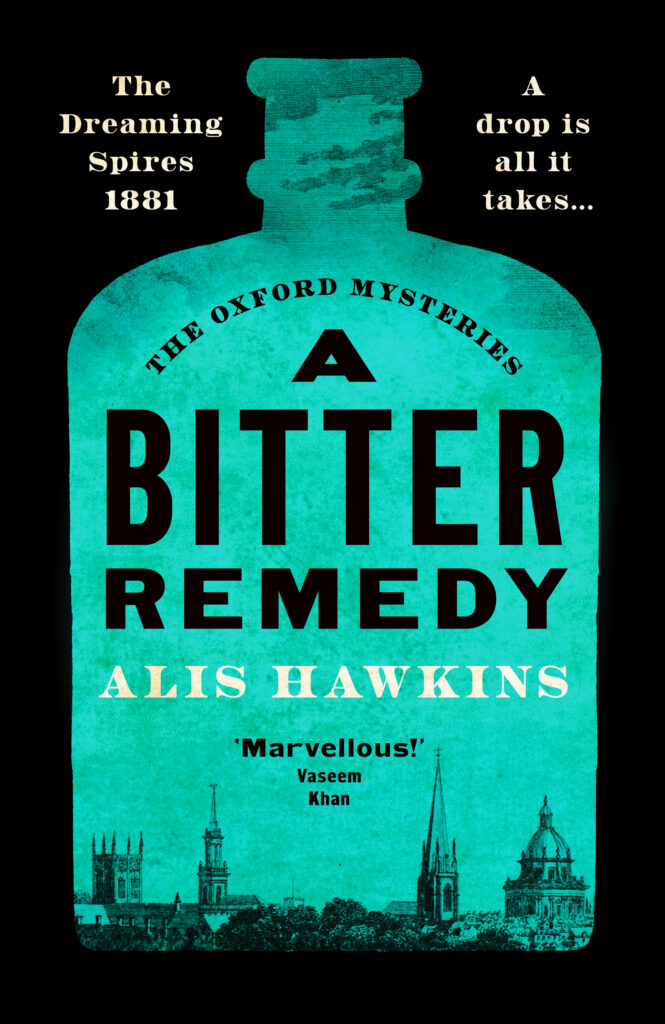 This book is amazing. I kind of want to give it more than five stars. A sassy, whip-smart heroine. Strong LGBTQ representation – even if because of the times it's fully closeted. Intriguing mystery and mayhem. Bowl me over, I'm sold!
About the Book
Jesus College, Oxford, 1881. An undergraduate is found dead at his lodgings and the medical examination reveals some shocking findings. When the young man's guardian blames the college for his death and threatens a scandal, Basil Rice, a Jesus college fellow with a secret to hide, is forced to act and finds himself drawn into Sidney Parker's sad life.
The mystery soon attracts the attention of Rhiannon 'Non' Vaughan, a young Welsh polymath and one of the young women newly admitted to university lectures. But when neither the college principal nor the powerful ladies behind Oxford's new female halls will allow her to become involved, Non's fierce intelligence and determination to prove herself drive her on.
Both misfits at the university, Non and Basil form an unlikely partnership, and it soon falls to them to investigate the mysterious circumstances of Parker's death. But between corporate malfeasance and snake-oil salesmen, they soon find the dreaming spires of Oxford are not quite what they seem…
An intriguing first installment of The Oxford Mysteries series by master crime writer, Alis Hawkins. Perfect for fans of Laura Shepherd-Robinson, Sarah Waters and Kaite Welsh.
My Thoughts
Using a dual point-of-view works incredibly well in this story, which is a high compliment. This is a technique that can go horribly wrong or bring so much to a story. This time, it did the latter. The choice brought so much depth to the story and brought us places that each of the two narrators couldn't go otherwise. I particularly liked that the author didn't reiterate scenes, which is sometimes an inappropriate use of the technique that writers fall back on to show different perspectives.
The twists and turns during the story kept me on the edge of my seat, and I didn't figure out the end until right alongside our heroine. I have read and watched enough mysteries that I am rarely surprised, so when I am, I am pleased.
I enjoyed learning more about the medical side of both the patent cures and the alleged disease found in the book, which I'd never heard of before. The high level of research and attention to detail was clear in the author's work. Including real historical people, places, and organizations was a great choice. I learned a ton and ended up doing my own research. The book absolutely made me appreciate the women who went before us, fighting the battle to earn us spots in the university setting and beyond.
Who's It For
If you like the show "Endeavour," this had a similar vibe to me, just set several years earlier and featuring a much stronger female presence. The setting is the same, featuring the seething underbelly of Oxford juxtaposed alongside the proper collegiate life.
If you enjoy mysteries with sharp twists and surprises, as well as characters that defy expectations, you will adore this story. I absolutely cannot wait to see more of Non and Basil. And I'll be adding Alis Hawkins' other works to my ever-growing to-be-read list.
Comment
I received a digital copy of this book in exchange for an honest review as part of Love Books Tours. It has not affected my review.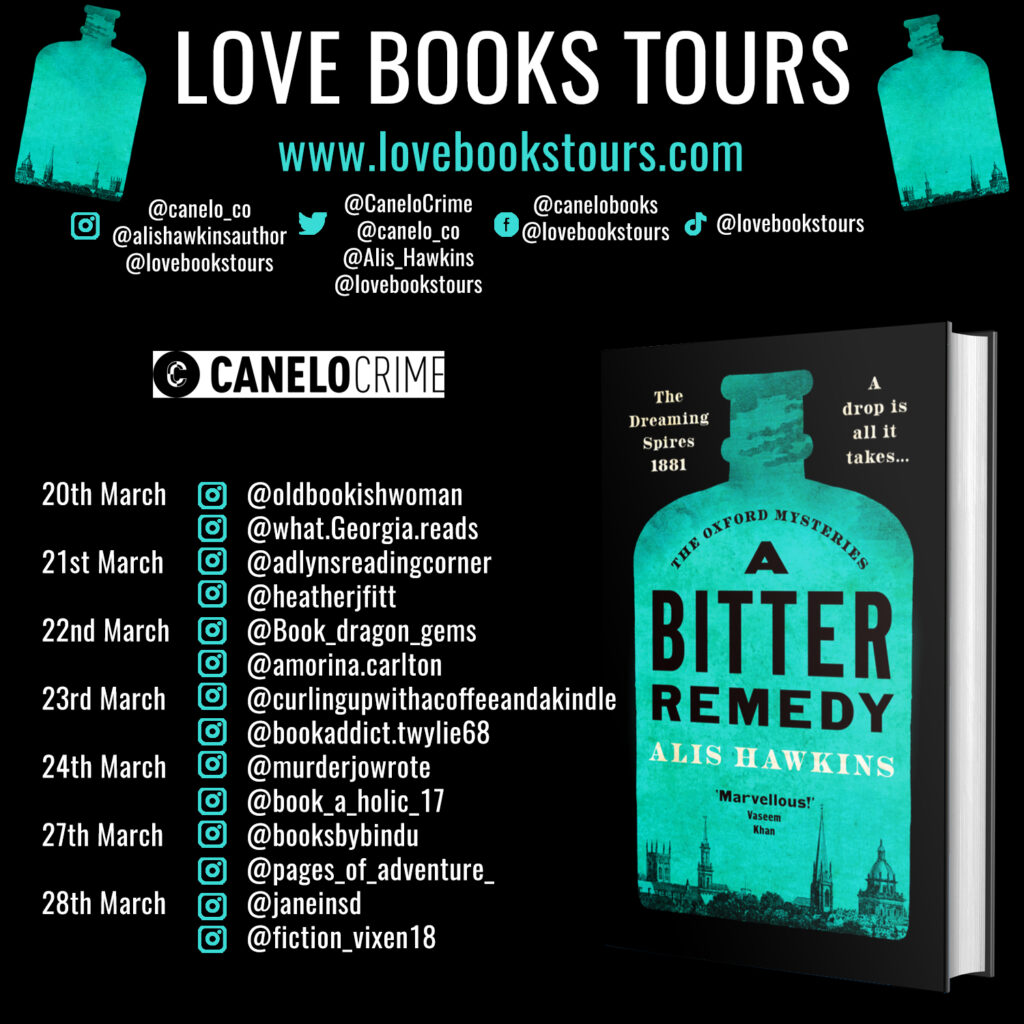 About the Author
Alis Hawkins grew up on a dairy farm in Cardiganshire. Her inner introvert thought it would be a good idea to become a shepherd and, frankly, if she had, she might have been published sooner. As it was, three years reading English at Corpus Christi College, Oxford revealed an extrovert streak and a social conscience that saw her train as a Speech and Language Therapist. She has spent the subsequent three decades variously bringing up two sons, working with children and young people on the autism spectrum, and writing fiction, non-fiction, and plays. She writes the books she likes to read: character-driven historical crime and mystery fiction with what might be called literary production values.
You can find more about Alis and her writing on her website https://alishawkins.co.uk/
Latest Posts