Engber's Coming-Of-Age Novel Out Now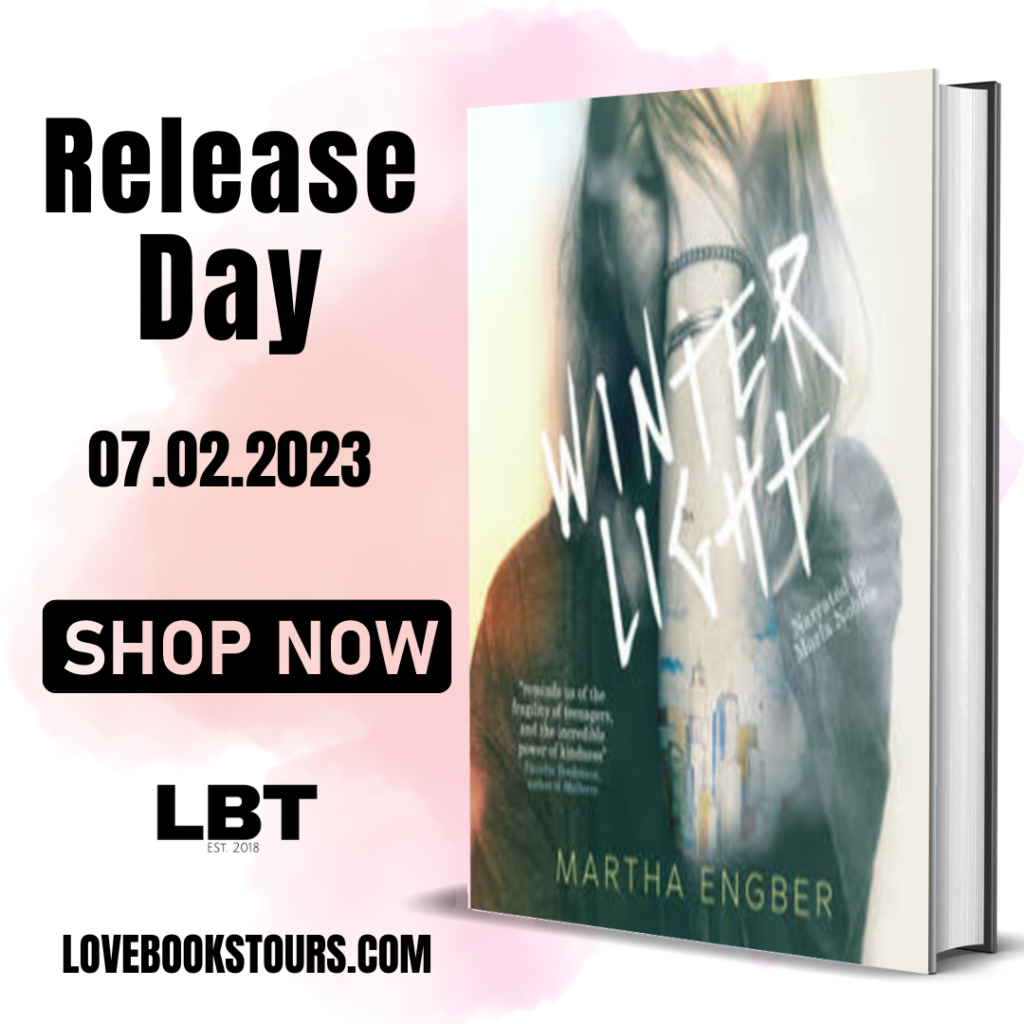 About the Book
Fifteen-year-old Mary Donahue of suburban Chicago is a kid on the cusp of failure during the brutal blizzard winter of 1978-79, the end of a hard luck, hard rock era sunk in the cynical aftermath of the Vietnam War.
Though a smart, beautiful kid, she's a motherless girl raised by an uneducated, alcoholic father within an extended family of alcoholics and addicts. Aware that she's sinking, she's desperate to save herself and so reaches out to an unlikely source, Kathleen, a nice, normal kid from English class.
But when the real storm hits, the full force of a harsh adult world almost buries Mary. Only then does she learn that the only difference between life and death is knowing when to grasp an extended hand.
About the Author
Martha Engber's memoir, BLISS ROAD, will be published June 6, 2023. Martha is the author of the IPPY Gold Medal Winner for YA, WINTER LIGHT. Her historical fiction book, THE FALCON, THE WOLF AND THE HUMMINGBIRD, will be published in October 2023. Martha's other two books include the novel THE WIND THIEF and GROWING GREAT CHARACTERS, a resource for writers. She encourages readers to connect via her website, MarthaEngber.com.